Faculty & Staff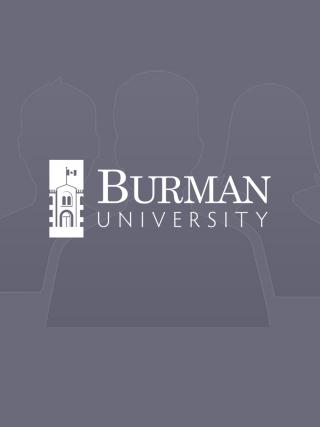 Education
MA Librarianship, University of Sheffield (2013)
BA English, Canadian University College (2010)
Areas of Expertise
Outreach and event planning
Digitization processes
Metadata development
Digitization and archives software
Biography
Adorée has been the University Archivist at Burman University since 2015. In this position, she coordinates and manages the digital, multimedia, and paper-based records and historical documents in the Edith Fitch Department of Archives. She works with faculty, alumni, and students to support research projects and university advancement.
Adorée believes that a knowledge and understanding of the past is integral to building the future of Burman University. Knowing where we came from and the history of our campus means that we can move forward with integrity and purpose. All work done in the Edith Fitch Department of Archives is to make sure that University past is kept alive and relevant.
She will soon be continuing her education, beginning a Doctorate in Education through Concordia University, Portland, Oregon.
Fun Facts!
Adorée was a third generation student at CUC (now Burman University). Both her mom and her grandfather attended school on campus.

Adorée travels any time she gets the opportunity. She has been to China, Mexico, the United Kingdom, Spain, Italy, Austria, Germany, and France. There are many more places she would like to see in the future.
Current Research or Professional Activities
Adorée is an active member of the Association for Seventh-day Adventist Librarians (ASDAL).

She is also a committee member of the Adventist Resources Section, ASDAL.

Adorée is currently working on a massive digitization and cataloguing project in the Archives department. This will eventually allow most materials to be accessible online.