Faculty & Staff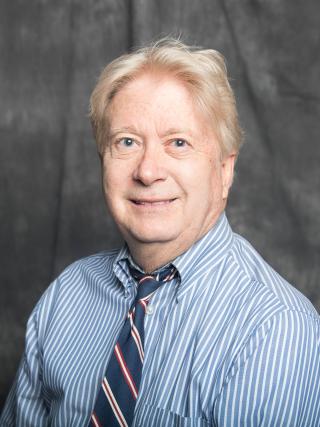 Education
PhD Applied Behavior Analysis, Western Michigan University (1992)
EdS School Psychology, Western Michigan University (1982)
MA Psychology, Western Michigan University (1975)
BA Psychology, Rutgers University (1970)
Registered Psychologist (#2860), Alberta (2003)
Biography
Grew up in New Jersey as the oldest of 3; his parents were Jack & Virginia Connors.  He attended and graduated from Eastside High School in Paterson, NJ and Rutgers University in New Brunswick, NJ.  Graduate training included a year each at Southern Illinois University and Andrews University, and then transferred to Western Michigan University in Kalamazoo for an MA in General Psychology, an EdS in School Psychology, and a PhD in Applied Behavioral Analysis (clinical emphasis).
After working several years as a school psychologist in Michigan, he was offered a chance to start an undergraduate program in Psychology at Canadian University College (now Burman University).  During the 1990s the curriculum expanded, 2 additional professors were hired, a 3-year BSc was approved in 1997 and then a 4-year BSc in 2003.  Psychology is now the 3rd largest major on campus and graduates have gone on to medical, dental, allied health, and graduate training in mental health programs such as Social Work and Counseling Psychology.
Dr. Connors is a member of the Canadian Psychological Association and has attended almost every conference since a meeting in Ottawa in the year 2000.  His research area is in the history of psychology and he regularly presents each year.  He has been an invited researcher for 5 years at Dalhousie University where he collaborates with the faculty there in the summer. Since 2001 he has been a Registered Psychologist in Alberta and he has a limited counseling practice with clients in Central Alberta.  Previously he taught graduate classes for the Marriage & Family program at the Canadian Campus program from Loma Linda University.