At a Glance
Outcome
Certifcate (Level 2)
Advance your career in Early Learning and Child Care.
Our Online Certification Program will provide you with all necessary skills and prerequisites to excel in this rewarding field.
What you gain from this program
You can "earn and learn" at the same time if you are already working.
You can count your working hours as practicum.
The program includes a special course "Development through Nature", which will equip you with unique knowledge in the area of outdoor activities.
Industry-experienced instructors
Testimonial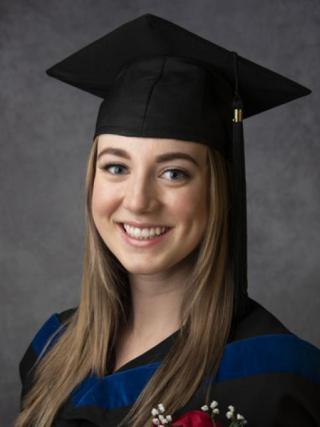 Kalmani Huether-Amoah
2020
Burman University greatly prepared me for my profession in teaching, their Field Experience and Practicum programs gave me experience within my working field before I graduated
Admission Requirements
Students must meet the following criteria
A minimum of 50% in English 30-1 or 65% in English 30-2 or provincial equivalent
Or previous completion of three University-level courses with a minimum GPA of 2.0
Applicants whose first language is not English must demonstrate English language Proficiency:
International English Language Testing System (IELTS) with a minimum score of 6.5
Official transcripts showing successful completion of English 30-1, or its equivalent from another Canadian province, with a minimum grade of 60%.
Official transcripts from an accredited Canadian, American, British, or Australian post-secondary institution showing successful completion of an English literature course with a grade of C or higher.
Transcripts showing successful completion of one year of full time study at an accredited secondary or post-secondary institution where the language of instruction is English with a cumulative percentage of 60% or a minimum GPA of 2.0 on a 4.0 scale. The accredited institution must be located in one of the following English-speaking countries: American Samoa, Anguilla, Antigua and Barbuda, Australia, Bahamas, Barbados, Bermuda, Belize, Botswana, British Virgin Islands, Canada, Cayman Islands, Dominica, Falkland Islands, Fiji, Ghana, Gibraltar, Grenada, Guam, Guyana, India, Ireland, Jamaica, Kenya, Liberia, Malawi, Malta, Montserrat, Namibia, Nauru, New Zealand, Nigeria, Sierra Leone, Singapore, South Africa, St. Kitts and Nevis, St. Lucia, St. Vincent, Tanzania, Trinidad and Tobago, Turks and Caicos, Uganda, the United Kingdom, the United States of America, US Virgin Islands, Zambia, Zimbabwe.
Practicum/work experience requirements:
Before you attend your practicum, you will need:
A clear Police Information Check. A Vulnerable Sector Check is also needed if you are over 18 years of age.
 
Read More
Read Less
Frequently Asked Questions
What type of online course is it?
It is an Asynchronous Online Certificate program.
Classes will not take place in real–time. You will be provided with content and assignments and are given a time frame to complete coursework. Study when it's convenient for YOU.
Is this certificate recognized in other provinces?
Yes, it is recognized in Manitoba.
As an international student currently located in Canada, am I eligible to enrol in the Early Learning and Child Care program and obtain a certificate?
Yes, international students can take the ELCC certificate. However, please be aware that you will need to apply for a study permit.
Can I get a Post Graduate Work Permit afterwards?
No. Because the program is fully online, you will not qualify for a post-graduate work permit as per the rules of the PGWP program ("Distance learning can be considered online learning. Students who complete a program of study exclusively by distance learning (outside or within Canada) are not eligible for a post-graduation work permit.")
Is this program available for international students from outside of Canada?
No, this program is not available to international students.
Can I receive a government grant for this program?
If you are currently employed in this field, the Government of Alberta is offering funding for professional development and wage top ups for additional post-secondary training. But it is the responsibility of the student to apply for it. You can find more information here www.alberta.ca/alberta-child-care-grant-funding-program.aspx
I'm currently working in the field. Can I count my working hours as practicum?
Yes, you can count your working hours as a practicum.
Are Certificate Programs eligible for scholarships?
No, Certificate Programs are not eligible for scholarships or any discounts.
If you have more questions
Simply fill out the form below and one of our Advisors will provide any extra information you need and help you with your concerns about this program.
Contact our Enrolment Advisor
Don't wait - enrol now and take the first step towards a fulfilling career!
403.786.2551
info@burmanu.ca