Two years ago, the Association of Alberta Sexual Assault Services (AASAS) launched the #IBelieveYou campaign. The goal was to encourage and educate Albertans on how to respond supportively to a disclosure of a sexual assault. Before launching the campaign, AASAS discovered that only approximately 560,000 Albertans would give a positive, compassionate response to a survivor of sexual assault. Since launching their campaign, that number has climbed to approximately 1.8 million. Many post-secondary institutions have joined the campaign: Burman University is one of the latest campuses to join.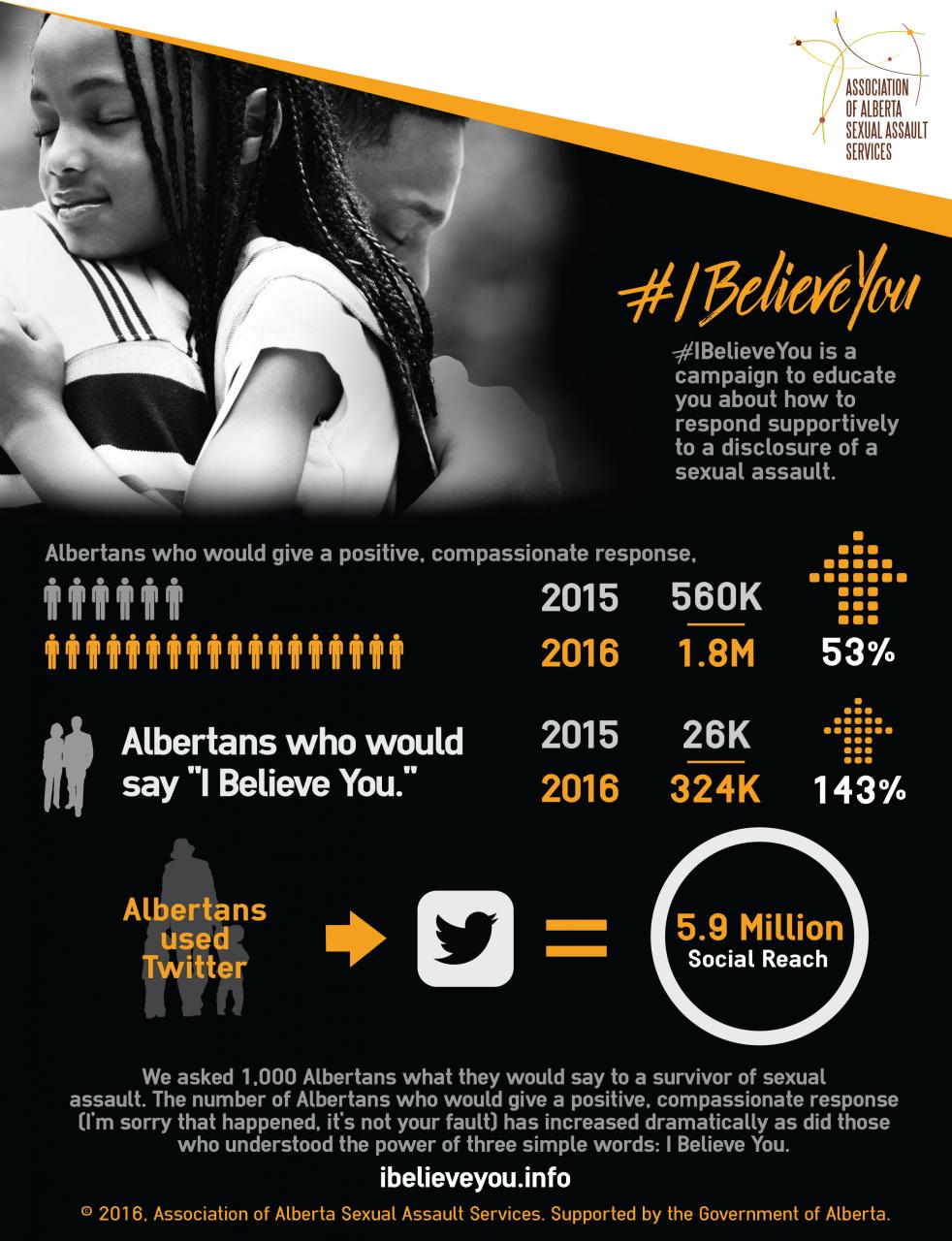 "For Burman, I Believe You is about creating an environment on our campus that protects survivors and ensures that if and when they choose to report, they receive a supportive and positive first response," says Spencer Page, Student Association President.
The Burman University Student Association (BUSA) is partnering with the Student Success Centre to create the environment that the #IBelieveYou campaign encourages Albertans to create. "My hope is that students will take advantage of the resources we're trying to provide and educate themselves on the topic so that in the event of a crisis, they know how to appropriately respond," says Page. BUSA believes that students have the ability to make a difference on the campus of Burman University if they all take initiative and make a commitment.
BUSA and Student Success Centre plans to organize monthly events and presentations for students, faculty, and staff to attend. However, joining the campaign take one easy step. "The beauty of the campaign is that you're involved the moment you determine to say the words: 'I believe you'," says Page. A billboard has been set up in the Administration Building for campus to sign their name as a physical declaration of their commitment to start by believing.
"I think it would be naïve of us to assume that just because we are a Seventh-day institution, sexual assault and abuse are non-issues in our community," explains Page. "#IBelieveYou is a step towards acknowledging that our faith doesn't set us above anyone else. #IBelieveYou is saying we will not turn aside, we will not stand idly by, and we will not tolerate abuse of any kind on this campus. We believe you; it is not your fault; and we are here to help."
For more information above the campaign, feel free to click the links below.