FTPD - December 2, 2022
It Is Written Canada & Burman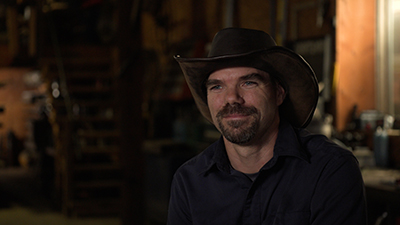 It Is Written Canada has featured two individuals from our Religious Studies department, student Arden Brock and Dr. Stephen Reasor. Be sure to catch the broadcast or view it on YouTube. 
YouTube links will only be available at 12:00 pm (MST) on the day of the broadcast.
December 3
Watch Student Arden Brock on It Is Written Canada – "Facing the Devil"
 To say everything in life is easy to understand is far from the truth. Traumatic accidents happen, and we wonder why. Why did this happen to me? How do I make sense of this? These are the types of questions Arden Brock found himself asking after facing more than one life-threatening encounter. When the big one caught him by surprise, he saw the face of the evil one tempting him to take the easy way out and end it all. Watch It Is Written Canada on CTV in Alberta on Saturday, December 3 at 11:00 AM or watch it here after 12:30 pm on the same day. (YouTube Link)
December 10
Watch Professor Stephen Reasor on It Is Written Canada – "How to Know God's Will for Your Life"
Professor Stephen Reasor, our very own Chair of Religious Studies at Burman University will share with you some deeper insights into how you can know God's will for your life. Watch It Is Written Canada on their YouTube Channel after 12:30 pm on December 10.  (YOUTUBE LINK) Or watch it on CFRN (Edmonton) & CFCN (Calgary) on Sunday, January 22, 2023 at 8:00 AM.
---
Government Funding
The government has moved its funding approach from a general one to a targeted funding model which aims to build capacity in priority areas of the government. Burman has benefited from this in the last year in that we applied for additional funding for our School of Business which provides programs which the government has prioritized. You may remember an earlier announcement of $600,000 over three years provided for building enrolment in our management stream. More recently, our application for funding for micro-credentials in the area of finance and entrepreneurship was approved. A total of $170,000 was provided to develop and provide these new programs.
---
Livestreaming
If you missed the live performances from our Music department you can view the archived livestream of the performances at www.livestream.com/burmanu.