The Department of Psychology will prepare you with the skills necessary to pursue Graduate studies in Psychology and Related Fields or to enter the Workforce in Human Services.

Enter our Psychology Poster Contest. Winner receives a $1000 entrance scholarship and $500 in cash!
We will introduce you to the fascinating field of Psychology—the study of human functioning. Whether it is the study of the individual and their relationships, culture, behaviours, thoughts, and feelings, or the biology of the human mind and body, the Psychology degree will engage you in the discipline of Psychology from a uniquely Christian perspective.
Degree Details
BSc Psychology (4-yr):
Students pursuing the Bachelor of Science in Psychology degree program will develop a strong theoretical knowledge of psychology as an academic discipline, focusing on the scientific method of observation, data gathering, analysis and interpretation. The program provides supervised application of psychological principles with clients in social service/mental health settings. Students will be prepared for pursuing graduate study in psychology.
BSc Psychology (3-yr):
The three-year Bachelor of Science with a concentration in Psychology is designed for students who wish to pursue professional school such as medicine, health sciences, law, management science, mediation, or rural mental health services.
5 reasons to choose our Psychology Program:

• Practical experience built directly into the program
• Ease of class registration without waitlists
• Classes taught by professors (not assistants) who have real-world experience in the field of psychology
• The ability to specialize in interest areas at the undergraduate level
• A high percentage of skill-building classes
Testimonials
I experienced moments of inspiration, excitement, and self-reflection as a psychology student at Burman University. I appreciated the university's commitment to guiding students in acquiring skills, values, attitudes, and knowledge that a practicing counsellor requires, while at the same time incorporating a spiritual aspect, which is very important to me. The professors that I learned from, leadership teams I was involved in, the diverse community, and the opportunities that the school offered (e.g.
Learn More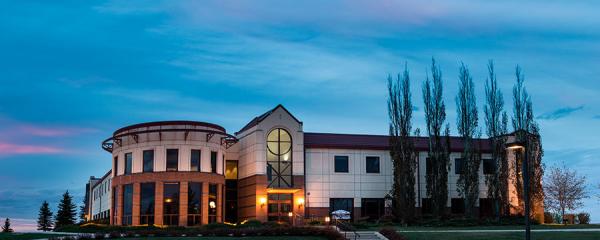 Need more information? Check out the resources below to find what you're looking for, or contact our admissions office.
If you have more questions
Simply fill out the form below and one of our Advisors will provide any extra information you need and help you with your concerns about this program.